Weavr Insights - HCI (Hyper Converged Infrastructure) Share of Voice - Sept 2020
Analysis based on 53M+ posts, developer forums and conversations from the Technology World.
This newsletter gives an overview of the Hyper-Converged Infrastructure trends and user 'Share of Voice' amongst major players in the industry.
The report was generated based on data collected from Weavr's SaaS platform that provides continuous intelligence from 53M+ posts and conversations in key technology forums, communities, blogs and social channels.
Weavr 'User Share of Voice' is an on-demand report to benchmark user growth activity and helps in quantifying the ROI of technology marketing efforts.
The month of September was busy with events and announcements on Hyper-converged Infrastructure. The key highlights are as follows
Nutanix NextConf (9/8 - 9/10)

VMware's announcement of vSAN 7.0 HCI Mesh  (9/15)

Microsoft announcement of Azure Kubernetes Services (AKS) on Azure Stack HCI (9/22)

Fujitsu and VMware partnership delivering Integrated System for hyper-converged IT infrastructure solution (9/25)
Weavr Insights 'User Share of Voice' module provides comparative visibility into the user conversations triggered by these events and announcements

Weavr's 'Share of Voice' report for HCI shows Nutanix leading the overall activity and conversations. Following up close is VMware with an interesting insight of the rise of Azure stack in the space.
Other companies in the space include Cisco, IBM, Pivot3, Hitachi Data Systems, NetApp, NetApp, Nimboxx, Dell, EMC Corporation, SimpliVity Corporation and Atlantis Computing.
Some of the top contributors to the conversations around HCI on Twitter were driven by Architects, Product Managers and Technology Marketers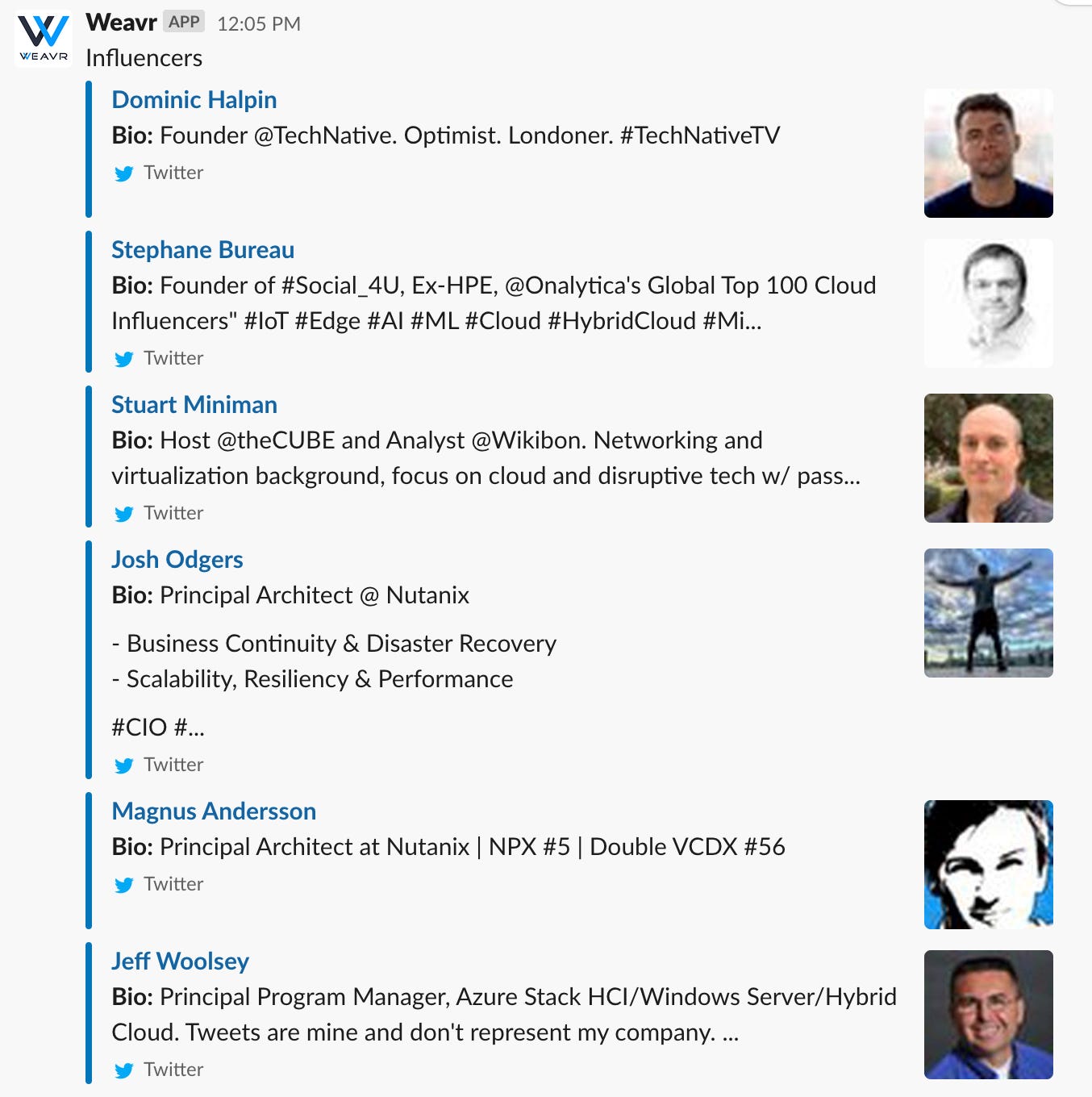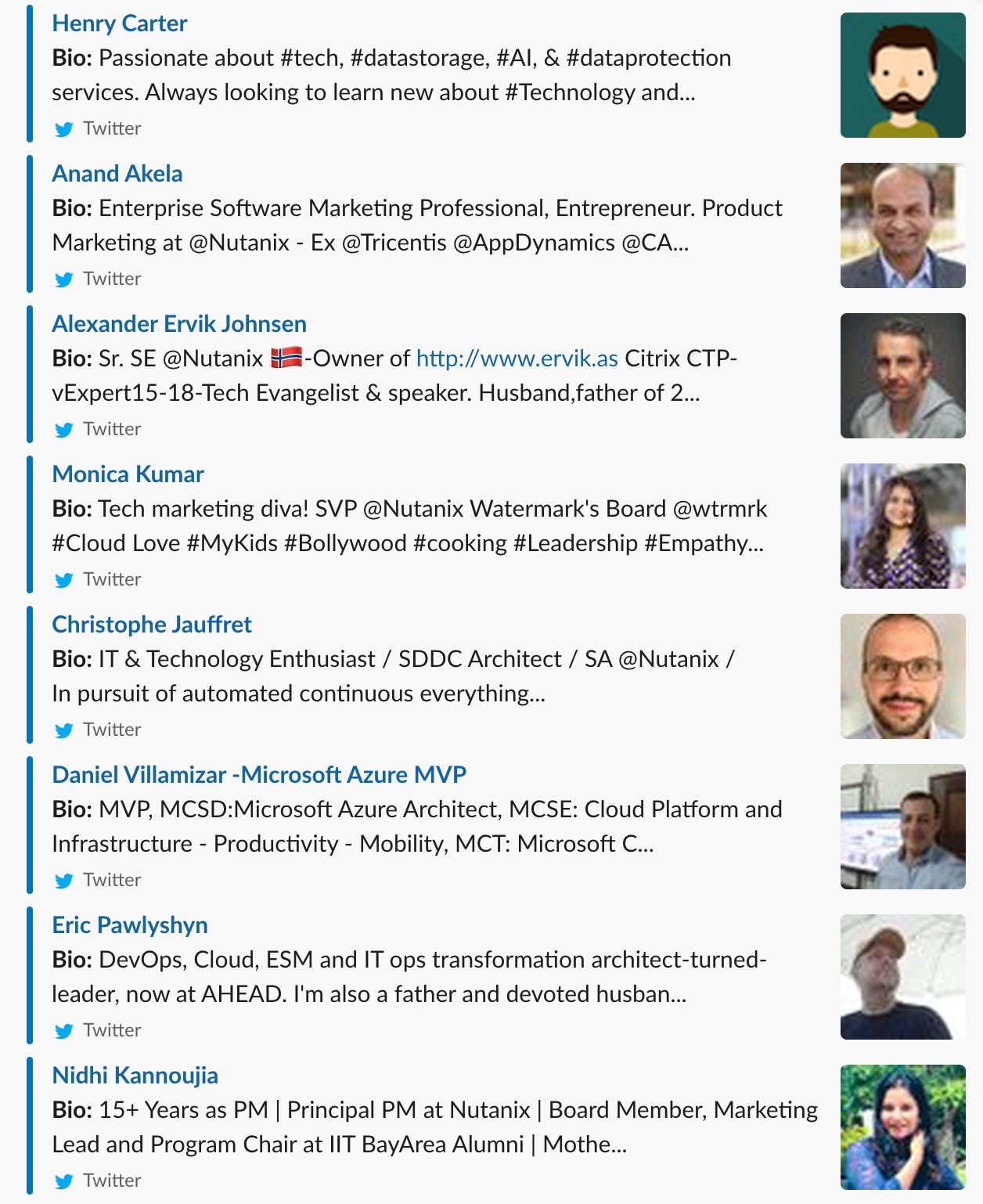 Lastly, HCI is an evolving space and customers are searching for answers and solutions in many ways. The top searches observed in Google Trends were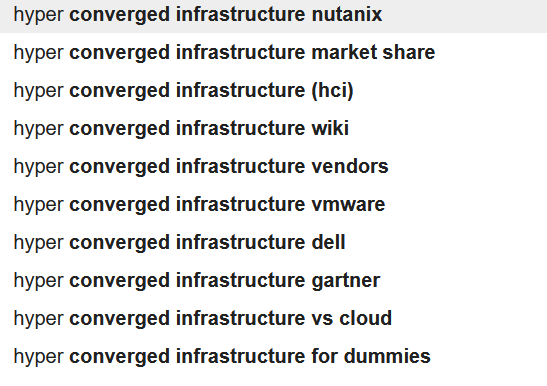 For more reports on evolving technologies, please subscribe to this FREE newsletter.
About Weavr:
Weavr is a Continuous Intelligence and Engagement platform for technology companies. The platform connects to 1200+ channels and acts as a single platform to listen, learn and engage with the tech community.
Lean more about Weavr here 👉🏼 www.weavr.ai